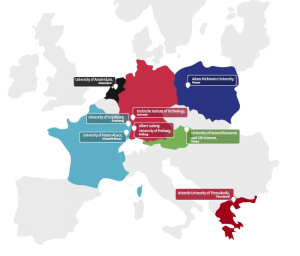 On 14th January 2021, NovaTris presented the final results of its survey on tandem language learning programmes within the EPICUR alliance to the Work Package 2 "Fostering Multilinguism & Inclusive Governance" experts.
This survey conducted in summer 2020 throughout the 8 EPICUR universities is part of the NovaTris activities for the development of tandem tutoring within EPICUR. In autumn 2021, NovaTris will organise training of trainers for tandem tutoring workshops for the 8 universities of the alliance. The survey's results will allow NovaTris to design workshops fitted to the needs and specificities of the tandem programmes identified.
An interactive map was created in order to present the tandem language learning programmes in each EPICUR university.
You can access the map and learn about tandem within EPICUR thanks to the link below.
Map of tandem language learning within EPICUR